A Word About Franchises
A Word About National Chains
The business landscape has been changing dramatically over the past 30 + years. Increasingly, small businesses offering unique and creative goods and services to consumer are being replaced by powerful National Franchises.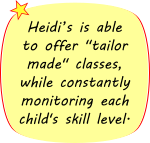 Although many franchises can be convenient and welcomed additions to many cities, it seems to us that the charm and individuality of Americana is quickly being placed on the endangered species list.
In our view, it brings to mind Frank Capra Classic "It's A Wonderful Life." Please see http://en.wikipedia.org/wiki/It's_a_Wonderful_Life. Though we certainly would not imply that franchises are like Mr. Potter, there is a similarity in that "Bedford Falls" seems to be changing to Potter's Field, or (Pottersville), where high finance appears to be changing the landscape.
Buying a franchise gives the buyer the right to use an established company's name and to sell its product or service. That firm's brand recognition and experience can be an enormous boon to new business owners.
A Franchise gives enormous business help, and expedites a business's success. While franchises have the advantage of tried and tested operational principles, this doesn't necessarily mean the program offered by that franchise is "state of the art". It could well mean that the whole package( brand name, business support, aggressive advertising and proven presentation, among other things) can be keys to the brands success.
Franchisers may require owners to follow their operations manuals to the letter, thus curtailing the independence and creativity of an individual owner(program).
Further, Franchises, in a market such as ours, may operate multi-activity programs to get as many children in the door as possible. This strategy begs the question: "Just how specialized can any of the many programs offered really be?"
Often times these "Children McGyms" offer lofty claims such as "children attending their program will enjoy success in life" simply because of time spent in their "program."
Beware of these lofty claims, it is uncommon to hear similar claims by elementary school teachers or others who are much more involved in children's lives. Further many of these "McGyms" hire young people with little or no experience before being "trained."
Some franchise owners have 2 or more stores throughout a region. Consultants may decide what population centers would provide the franchisee the next "pot of gold".

This is why we feel Heidi's Musical Gymnastics holds an advantage over "chains". Heidi is able to offer "tailor made" classes, while constantly monitoring each child's skill level.
Heidi does not have an operating manual curtailing her independence and creativity. She can make "on the spot" decisions, ideas and lesson plans without having to conform to "franchiser" standards.
Heidi's results, reputation and experience are the keys to Heidi's Musical Gymnastics success.
Being directly in touch with students and their families are very important.
We have been living in, and serving Farragut and surrounding areas since 1999. Out of a love for enriching children's lives and answering a calling, Heidi's Musical Gymnastics has built a strong reputation.