Heidi's Gymnastics Girls Competitive Team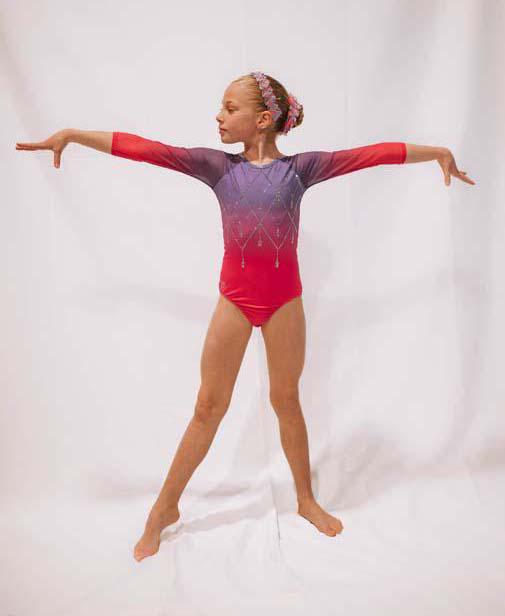 Heidi's Gym is now offering an exciting entry level gymnastics team for gymnasts wanting to experience the discipline and qualities necessary for competition, as well as the rewards for hard work! In only our second year, we placed #67 in the top 100 USA Gymnastics sanctioned gymnastics schools in the country for our high team score in the Make It Count Spectacular, held in Sevierville, TN, one of only 5 teams in TN. to do so. * And we continue to improve. In January 2022 we placed #10 in the USA Xcel Bronze level top 100 teams in the country for our team score in the OZONE Invitational, held in Knoxville, TN.
Our goal is to give each gymnast the opportunity to be challenged in a positive, supportive program where she can find success and pride through hard work, and special friendships can be made! Each gymnast will learn how to achieve goals and develop strong work ethics. Our program is Christian based, with our team jackets monogrammed with Philippians 4:13 "I can do all things though Christ which strengthens me." We have a group prayer before we compete.

We are offering the Xcel Program, a broad based, affordable, competitive experience outside the traditional Jr. Olympic program.
Routines are custom made where each child's strengths are highlighted.
Team work is encouraged, friendships are made, and being a team player is emphasized.
Advantages of the Xcel program taught at Heidi's Gym
Knoxville has quite a few big Gymnastic Schools, but did you know our Xcel bronze team has beaten some of the bigger gyms in our category, and we are only one of 5 teams in Tennessee to make the USA gymnastics top 100 schools in February '21... all in only two years since offering competitive level gymnastic in Knoxville?
Bigger is not always better, even in competitive gymnastics. Bigger teams mean more students needed for the teams. This could mean less individualized attention, and inclusion of many girls needed to offset the high cost of big gyms.
If you're in the Knoxville area and want to be a part of a rapidly growing, dynamic Xcel team in east Tennessee, give us a call.
Coach Heidi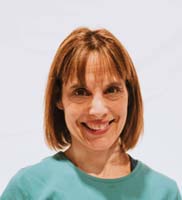 Heidi has been coaching for over 30 years. She competed in level 10 in southern California, and was California state bar champion. She received a full gymnastics scholarship to BYU and earned a BS in Psychology. She attended graduate school at Antioch College.
USA Safety Certified
How it all started for Heidi ...
Before I did gymnastics I would always do cartwheels and hand stands out side on the grass and anywhere I could find room. I lived right across the street from my grammar school so when school was over I would go over to the play ground and swing on the monkey bars for hours. I had asked my mom for years to put me in gymnastics and finally she did. She enrolled me in the YMCA gymnastics program when I was 12. I absolutely loved my first class and after that first day I never stopped, I was absolutely in love with the sport of gymnastics. It was a wonderful world of adventure, excitement, challenge, learning, dedication, and commitment that I loved and embraced.
Heidi's dream and goals ...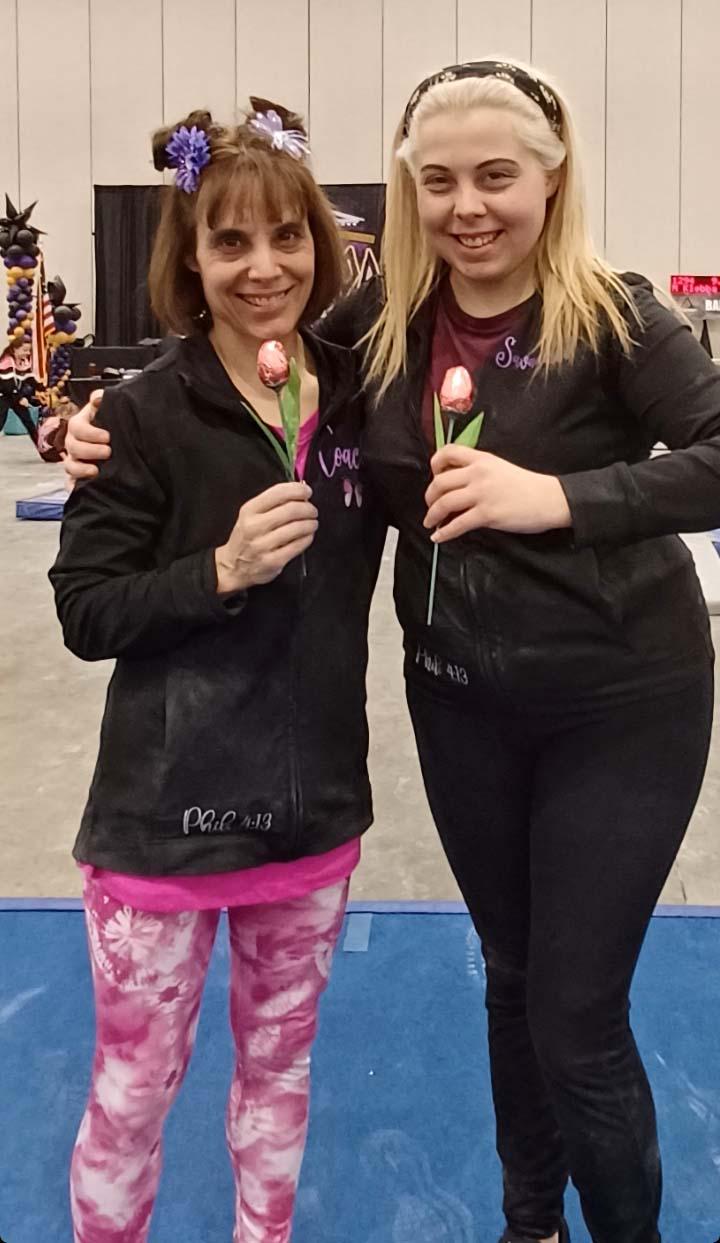 When I was in college I would dream of owning my own gym someday. I know GOD put that in my heart and put all the pieces together. Heidi's is absolutely a dream and a blessing from GOD and is built on Christian values/principles of love, honesty and fairness. I want to be a great steward of the gift GOD gave (Heidi's). I don't want to ever look back and think I did not do my best to lift a child's spirits up or encourage them to be the best they can be. My desire / my heart is for Heidi's to be a blessing to all the families that come. I want the kids to have wonderful experiences of joy and memories filled with positive learning, with individual success (each child is very special and unique and I want them to feel proud of what they have accomplished) I want them to gain confidence in their abilities but also confidence in who GOD made them to be. My sincere hope is that I have created an atmosphere of kindness, love, hope and at the same time taught kids how to work for a goal with determination and commitment. I hope these lessons will stay with them and help them as they go onto different journeys in their lives. I cherish all the families that have gone to Heidi's and that are coming to Heidi's.
Favorite Bible verse …
Philippians 4:13 : I can do all things through CHRIST who gives me strength.
Hobbies ...
Cooking, riding my bike, doing crafts, studying about gymnastics.
Heidi has five grown children.
Savannah - Assistant Coach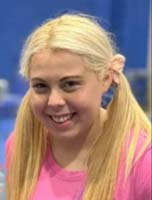 Savannah has been coaching at Heidi's for 14 years. Savannah loved going to Heidi's Gym with her mom. She started going with her mom almost every day when she was 5 and never stopped. Her favorite skills to do were handstands, cartwheels and back handspring. Eventually Savannah started to help coach recreation classes where she shined with her knowledge of the sport, her patience, and kindness. Savannah was a natural coach and connected with the children wonderfully. Savannah is a dependable, and a committed coach to all the children she works with.
USA safety certified
How it started for Savannah ...
Savannah started gymnastics when she was 4 and did it for 8 years. Savannah was in the advanced classes.
Savannah's favorite part of being a coach is getting to to help kids achieve their dreams and goals.
Favorite event to coach is tumbling.
Hobbies ...
Singing, baking, working out.
Contact us about seeing if our competitive program is the right fit for your child!

Team Slide Show
Congratulations to the following team members for making the
Xcel Bronze Top 100 Gymnast in the US 2022 List

NAME

LEVEL

BEAM

FLOOR

AA

Teagan Beavers
XB
9.850
Raleigh Henry
XB
9.875
Iris Hicks
XB
9.850
Shelby Pistole
XB
9.900
39.075
Congratulations to the following team member for making the
Xcel Bronze Top 100 Gymnast in the US 2021 List

NAME

LEVEL

BEAM

Aryana Khairollahi
XB
9.875
TEAM RECORDS

LEVEL

VAULT

BARS

BEAM

FLOOR

AA

XB
28.900
2022-01-14
2022-02-18
29.575
2023-03-11
29.750
2023-01-13
29525
2022-12-09
116.925
2022-12-09
XS
28.275
2022-12-09
29.025
2023-01-13
28.950
2023-02-17
29.000
2022-11-12
114.925
2022-12-09